LMI has carefully selected some of the industry's most talented people to help you make the right decisions for your business. When you select LMI, you have direct access to qualified professionals who possess real world experience you can leverage to grow your business and your profits.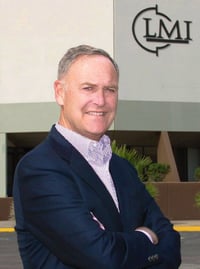 GARY WILLERT
/ Chief Executive Officer
Gary Willert is the Chief Executive Officer of LMI Solutions. He acquired the company in 1997 and is responsible for all North American and Global business operations. Recent acquisitions of Parts Now and Global Printer Services have expanded the company's protfolio to include printer parts, remanufactured printers and complementary growth services for over 5,000 customers.

Gary's commitment to excellence and his entrepreneurial style has been recognized as visionary in the areas of process optimization and cost control enabling LMI and their clients to grow market share through a variety of economic climates.
Recently Gary has been recognized as one of the "Top 40 Most influential People" in the imaging industry and has lead the company to win several awards for product quality, innovation and managed print infrastructure on the North American and Global stage.

Gary holds an Honors BS in Finance from the University of Miami in Oxford, Ohio, and is an active member with several industry trade associations.
DANIEL TODD
/ Chief Operating Officer
Dan joined LMI in November 2015 and is a results oriented business executive whose career demonstrates a track record of delivering operational and service excellence in rapidly growing businesses like LMI Solutions.

With more than 20 years Imaging Industry experience, Dan has held several leadership positions, most recently at Mitsubishi (MKIC / Future Graphics) where he was responsible for the Global Operations and all related departments.

Dan studied Executive Management at Kellogg Business School, Chicago IL, and served in the United States Air Force.
DOUG JOHNSON
/ Chief Strategy Officer
Doug joined LMI in January 2016 and has more than 30 years of senior level Management and Marketing experience in the Document Imaging Industry. Doug has held several executive positions; as a former VP and General Manager of HP's Supplies Business, and SVP at both Print Inc. and Supplies Network responsible for Managed Services offerings to name but a few of his accomplishments.

A noted industry speaker and futurist, Doug is responsible for shaping LMI's strategic direction and ensuring the company builds upon its 20 year growth trajectory and continues to deliver profitable, cutting edge solutions to LMI's partner network.
JUAN CAMARGO
/ Senior Vice President of Manufacturing
Juan joined LMI as the Manufacturing Leader when the company was established in 1992 before Gary Willert acquired the company in 1997.

Trained in electrical engineering, he's been with the company over twenty years and has ultimate responsibility for day to day Manufacturing Operations and Quality Control.
CHRISTIAN PEPPER
/ Director of Strategic Partnerships
An imaging industry veteran since 1996, Christian began his career working for Lexmark in the United Kingdom. In 2000, he joined a refurbished printer manufacturer, Printersdirect and went on to become an owner of the company. The company expanded into the USA in 2004 and he immigrated in 2008 where he became responsible for Sales and Marketing. In 2014 Printersdirect was acquired by LMI and he joined the company.

Christian is a regular speaker at industry events and contributor to several imaging industry publications. Christian holds an Honors BA from the University of Greenwich in Business Administration with a Major in International Marketing.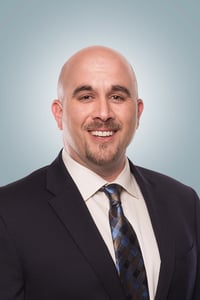 MATTHEW GEISEL
/ Director of Territory Sales
Matt Geisel is an Imaging Industry veteran since 1992. In 1999, he joined Ultimate Image Inc. as Operations Manager and rose through the ranks to serve at the following C level positions: VP of Sales & Marketing and eventually General Manager for the entire company.

Matt Joined LMI in early 2014 and quickly became Director of Business Development for the Midwest Territory. His accomplishments including growing the territory YoY by 28% and in 2015 was promoted to lead and manage the Territory Sales team.
CARLEY MYERS
/ Customer Relations Manager
Carley Myers attended the University of Arizona where she played collegiate soccer and earned a bachelor's degree in Marketing from Eller College of Management. She joined LMI in 2014 as a management trainee.

Her drive for success steered her to take a lead role in the implementation of a New ERP system where she developed a comprehensive knowledge of LMI's core processes and functions. Through hard work and dedication, Carley quickly graduated into a leadership position as Manager of Customer Relations where she leads LMI's world class customer service team and works closely with sales and marketing.